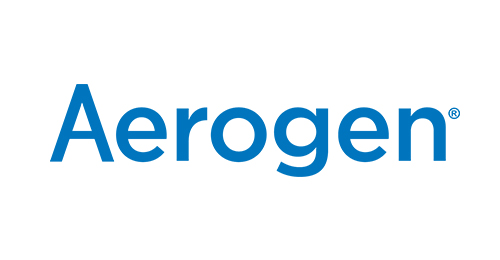 Business Description
Aerogen is the world's leading medical device company specialising in the design, manufacture & commercialisation of aerosol drug delivery systems. Our patented vibrating mesh technology turns liquid medication into a fine particle mist, gently & effectively delivering drugs to the lungs of critically ill patients of all ages. Our innovative products - Aerogen® Solo and Aerogen® Ultra - significantly improve aerosol drug delivery resulting in better patient care throughout the Hospital. Founded in Galway, Ireland in 1997, we have grown to become the global leader in high performance aerosol drug delivery & have partnered our technology with the leading mechanical ventilation companies as well as Pharmaceutical partners.


Products and Services
Our patented vibrating mesh technology lies at the heart of our aerosol drug delivery system and has transformed the treatment of respiratory patients throughout the world. This technology turns liquid medication into a fine particle mist, gently and effectively delivering drugs to the lungs of patients. Innovative products such as Aerogen Ultra and Aerogen Solo, which were developed using this technology, offer improved treatment for patients. These products work for the benefit of patients by delivering 6% greater lung deposition when compared to jet nebulisers. This versatile technology can be used throughout the hospital setting including ICU, HDU, ED, Wards, Neonate and Paediatric departments. In achieving these technological breakthroughs Aerogen has hit many landmark milestones along the way, including developing the world's first silent nebuliser (Aerogen Solo) and the world's first fit for purpose mass vaccination by aerosol delivery system..


Value Proposition
Offering superior clinical performance and improving treatment of respiratory patients is at the forefront of Aerogen's philosophy. This commitment has led to over 9 million patients, in over 75 countries benefiting from these innovative technologies by receiving more effective and efficient treatment. The superior performance of our Aerosol Drug Delivery systems helps reduce the number of patient admissions at ED departments due to the effective technology delivering 6 times the medication to patient's lungs than traditional jet nebulizers. Patients receive more than twice the medication in half the time, leading to quicker recovery times and lower admission rates. All this combined means patients' length of stay in hospital and related costs are significantly reduced.


Contribution to FAIR consortium
Within the FAIR consortium Aerogen provides expertise in respiratory drug delivery in the acute and critical care setting. Access to the latest technologies and test equipment for the optimisation of Flagellin aerosol delivery in the intended patient population and input into the clinical trial design and execution. Aerogen contribute across nearly all work packages in de-risking the FAIR program and bring to bear it's global network in ensuring that timelines and deliverables are met.
Visit Aerogen website
Dr. Ronan MacLoughlin
Associate Director of R&D Science and Emerging Technologies.