The Academic Medical Center
The Academic Medical Center (AMC; part of the Amsterdam University Medical Centers) is one of the foremost research institutions in the Netherlands, as well as one of its largest hospitals. The AMC complex houses the University Hospital and the Faculty of Medicine of the University of Amsterdam. Some 1500 members of staff are either fully or partially employed in medical research, which is regularly subjected to scrutiny by a panel of international scientists. The AMC has selected eight research themes in which it aspires to excel, including Infection & Immunity.
The AMC research group involved in FAIR is based in the Center of Experimental and Molecular Medicine (CEMM), which is fully devoted to interdisciplinary fundamental and clinical research, housing >100 researchers. The Infectious Diseases group headed by Van der Poll focuses on innate immunity and immunotherapy of pneumonia and sepsis. The group currently consists of 15 PhD students, 7 postdocs, 3 technicians and 2 biotechnicians, and combines detailed immunological studies in patients with pneumonia a/o sepsis with corresponding mouse models.
In WP3 AMC will contribute to dissecting the mechanisms by which flagellin boosts innate immunity in mouse models of pneumonia caused by antibiotic resistant bacteria. AMC will lead WP7, in which clinical cohorts of patients with pneumonia will be composed allowing stratification into good and bad responders to conventional antimicrobial therapy. In addition, in WP7 AMC will discover and validate host response biomarkers that can assist in stratification of patients into good and bad responders to therapy upon or shortly after admission to the hospital. These biomarkers can be used in future clinical trials with flagellin, in which only patients with an expected complicated course will be enrolled (i.e., those patients who are most likely to benefit from flagellin adjunctive therapy).
Tom van der Poll, MD, PhD
Team leader, Center of Experimental & Molecular Medicine, Amsterdam UMC, location AMC, University of Amsterdam, the Netherlands
Tom van der Poll
is Professor of Medicine and Chair of the Department of Medicine in the Amsterdam University Medical Center. Van der Poll is board certified in Internal Medicine and Infectious Diseases. His training included a postdoctoral research fellowship in Cornell University Medical College in New York (1993-1995). His research focuses on pneumonia and sepsis, particularly on pathogenesis, the host response, immunotherapy and biomarkers. He is the former chair of the International Sepsis Forum, and was a member of international committees that established the new sepsis definitions (JAMA 2016) and "surviving sepsis guidelines" (ICM 2016). He was elected as member of the Royal Netherlands Academy of Arts and Sciences in 2019. In FAIR Van der Poll's group especially is involved in WP3 and WP7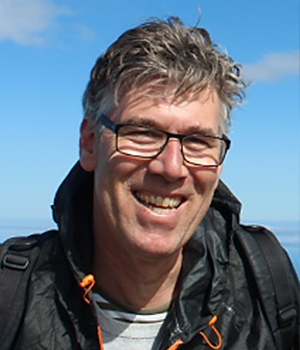 Alex F. de Vos, PhD
/ Role in FAIR: Daily supervision WP3 /
Alex F. de Vos, PhD
/ Role in FAIR: Daily supervision WP3 /
Staff member, Center of Experimental & Molecular Medicine, Amsterdam UMC, location AMC, University of Amsterdam, the Netherlands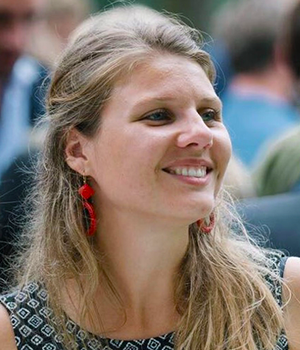 Christine van Linge, MD
/ WP3 /
Christine van Linge, MD
/ WP3 /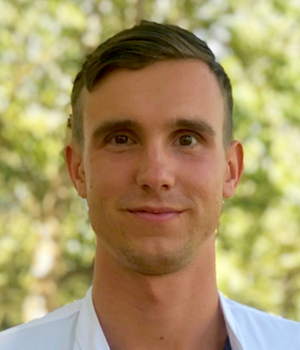 Justin de Brabander, MD
/ WP7 /
Justin de Brabander, MD
/ WP7 /